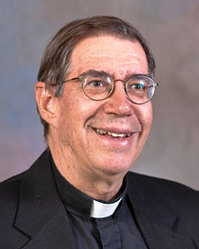 Paulist Father Larry Boadt, 67, died Saturday after
a long illness
.
No theology student is able to escape Father Boadt's work on the Old Testament with his substantial book, Reading the Old Testament. He's also credited with publishing several works on the diaconate, ecumenism and matters pertaining to inter-faith relations.
Here is the Paulist Fathers
obit for Father Boadt
.
Well done, good and faithful servant. May your memory be eternal.