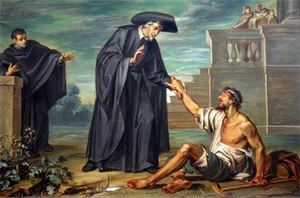 The Cross received the living Jesus and gave Him back to us dead; the Shroud received the dead Jesus and restored Him to us alive. (Blessed Sebastian speaking of the Shroud of Turin)
The Congregation of the Oratory and devoted faithful liturgically recall Blessed Sebastian Valfre, C.O. (1629-1710), a priest of the Oratory.
Unless you are plugged into the life of the Oratorians, such as the fine men at the Brooklyn Oratory, the New Brunswich, NJ Oratory, or the New York Oratory, Blessed Sebastian Valfre (1629-1710) of the Turin Oratory, is not well known. He was beatified by Pope Gregory XVI in 1834.