PAZ & Friends: August 2012 Archives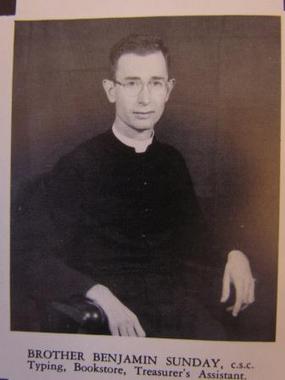 Notre Dame High School (West Haven, CT) legend and friend to all Brother Benjamin Sunday, C.S.C., recently celebrated his birthday!
In true Brother Benjamin style, he wouldn't tell us what day nor how old he is, but we wanted to wish him a happy birthday publically nonetheless! But he can't be more than 55.
To view a photo album of Brother Benjamin pictures through the years, please visit the ND photo album page .
Happy Birthday and abundant blessings, Brother Benjamin!
June 2013: Monthly Archives