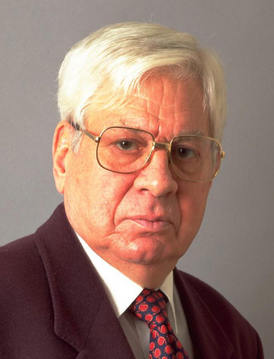 Archbishop Timothy M. Dolan, Archbishop of New York celebrated an evening Solemn Mass at St. Patrick's Cathedral on December 4th to commemorate of the 5th anniversary of entrance into eternal life of Dr. Fernando Rielo, the founder of the Idente Missionaries. His Eminence, Edward Cardinal Egan, archbishop emeritus of NY, Bishop Gerald T. Walsh, Rector/President of St. Joseph's Seminary, the Rev. Msgr. Robert Ritchie, Rector of St. Patrick's Cathedral and Rev. Msgr. James P. Cassidy, Assistant Principal Chaplain of the American Association of the Order of Malta and parish vicar of St. Patrick's Cathedral were also present. Members of the Idente Missionary Women's and Men's branches and members of the Idente Family from New Jersey, Long Island and the five New York City boroughs also participated in the Eucharistic Celebration.
During his homily, Archbishop Dolan affectionately referred to Fernando Rielo as "our Founder," stated that Rielo knew what holiness was and proposed him as an "example for our Advent preparation." The Archbishop praised Jesus for the "for the gift of Fernando Rielo and for the gift of the Idente Missionary Family."
The Idente Missionaries, recently approved as an institute of consecrated life of pontifical right, were founded by Fernando Rielo on June 29, 1959 and are currently present in four continents and in over twenty countries. Dr. Rielo who was a mystical poet and a metaphysician and also founded several cultural and humanitarian institutions including the World Prize for Mystical Poetry that bears his name, Idente Youth and the Fernando Rielo Foundation.
Idente Missionaries strive to live holiness in common, take a vow to defend the Chair of Saint Peter and to make Christ known in the universities. They particularly work in the academic field and with youth who have lost their faith or are seeking to renew their faith and live a life of holiness. Dr. Rielo's metaphysics is a new model that, consisting in the genetic conception of the principle of relation, rejects the principle of identity and establishes a perfect symmetry between metaphysics and theology for both study the same axiom -the Absolute Subject in metaphysics and the Most Holy Trinity in theology.
His work with youth led him to found the Idente Youth's World Youth Parliament (WYP) where young people can not only manifest their concerns and expose new values but also commit themselves to become the change they want to see in others, in their communities and in the world. The WYP is to hold a Plenary Session in New York in August 2010 entitled: Towards a Magna Carta of Values for a New Civilization.
The Idente Missionaries are currently ministering in two parishes in the Bronx, are professors in two universities and are chaplains in universities in both the Archdiocese of New York and in the Diocese of Brooklyn.
Here is Zenit article on the Idente Missionaries.