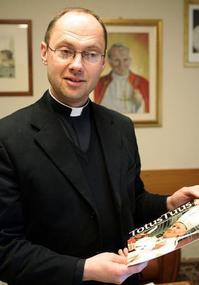 The postulator (main promoter/researcher) of the cause of canonization of the Servant of God Pope John Paul II, Msgr. Slawomir Oder, published the full text of John Paul II's resignation letter in his recent book,
Why He Is Holy
(only in Italian at the moment).
Watch the video
clip talking about the possibility of an unprecedented papal resignation.