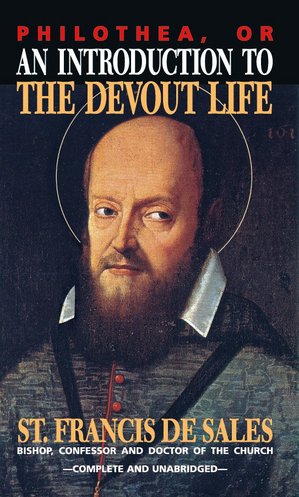 Good books are one thing. Books considered "classic," that is, those books that can withstand the test of time are not only an excellent resource but a true companion for one's journey. No doubt, our human and spiritual needs mature over time, but a classic continues to give insight and guidance. Wisdom collected from a true living experience is hard to underestimate. The Introduction to the Devout Life by Saint Francis de Sales, bishop and Doctor of the Church, is one such book. It is not to be missed by any person wanting to know the Christian life better, and how to live it coherently. The book is about the universal call to holiness.
The Introduction to the Devout Life was an instant success from the moment it rolled off the printing press. In the Saint's own time the book was revised a few times.
If you ask yourself: What do I need to do be better Christian? How do I live my life with all its complexities and remain faith to the Gospel and the Church? Do I have to be a priest, sister or brother to be a good Christian? How does one live a Christ-centered life? Then this book is for you.
"The writings of Francis de Sales, filled with celestial doctrine are a bright light in the Church, pointing out to souls an easy and safe way to arrive at the perfection of a Christian life" (Breviarium Romanum, 29 January, lect. VI).