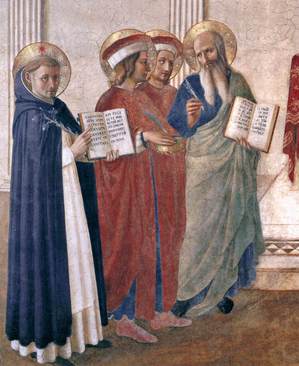 Speaking always with you or about you, O God, beginning all his actions in contemplation, he advanced in wisdom. He brought many to Christ by his life and teaching, he devoted himself without reserve to the building up the Church, the body of Christ.
(Preface for the Mass of Saint Dominic)
Saint Dominic, model of the New Evangelization, pray for us!