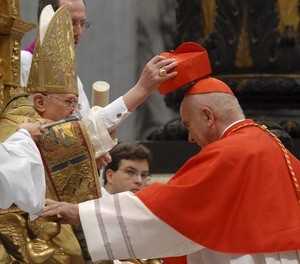 Earlier today, John Patrick Cardinal Foley, 76, died as a result of cancer.
Until February Cardinal Foley was the Grand Master of Knights and Dames of the Holy Sepulchre, and before this, he was the president of the Pontifical Council for Social Communications.
He's universally recognized as the Church's voice for many years having been the commentator for papal events for 24 years in Rome.
A priest of the Archdiocese of Philadelphia for 49 years, Foley was anchored to his home wherever he went.
With the Church we pray...