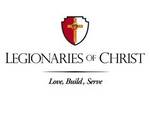 The ongoing reforms for the Legion of Christ to make it more user- friendly continue to be rolled out. The efforts of the Legion's leadership which is overseen and directed by the papal delegate Cardinal Velasio De Paolis, CS,
established a more transparent set of procedures
by forming a commission to give objective results on legitimate concerns (see this link for detailed contact info) in dealing with Marciel Maciel's sordid past in a honest and charitable manner. The Cardinal also
expanded the superior general's council
(a set of advisors) from 4 to 6.