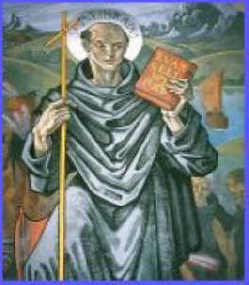 O God, You made glorious in the martyrdom of the hermit Meinrad. Through his intercession, help me to grow in my love for you and in the devotion of the Blessed Virgin Mary. May I follow his example in the Christ-like hospitality and in single-hearted prayer.
There are very few abbeys in the USA that have enduring monastic presence, life, study, music and the like, that the monks of the
Archabbey of Saint Meinrad
have given to the Church. As I am an oblate of the Archabbey and friends with some of the monks there, I am short on objectivity with the good work and prayer life of the monks. Pray for the monks of Saint Meinrad.