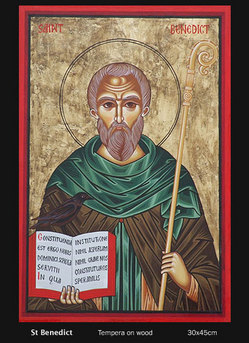 Here is a wonderful story of an icon writer from Bulgaria using her God-given talent so that God may be glorified with the bonus of falling in love. Plus, the Benedictine monks in England are commissioning Silvia to paint for them.
Silvia Dimitrova's webpage can seen here.
May God grant Silvia many years!