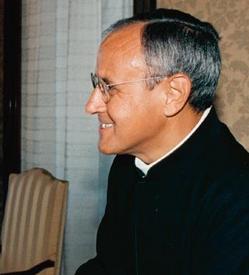 Father Julián Carrón, President of the ecclesial movement Communion and Liberation indicated the Movement's plans to participate in the beatification of Pope John Paul II on May 1. Father Carrón's remarks showed gratitude for the Pontiff's legacy.
According to
Father Carrón t
he Movement plans to "make the pilgrimage to Rome to join the Pope and the Church in thanking God who has given us such an authentic witness of Christ." Father Carrón says that "We want to gather closely around Benedict XVI, who in his farsightedness has decided to indicate Blessed John Paul II to the whole world as an example of what Christ can make of a man who allows himself to be grasped by him."
Speaking for the heart and soul of Communion and Liberation Father Carrón said, "If someone has an enormous debt of gratitude towards John Paul II, we are the ones."