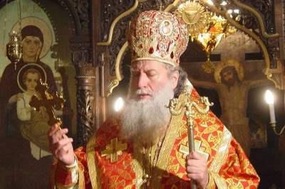 The Bulgarian Orthodox Church elected today Metropolitan Neofit, 67, as the new patriarch. He succeeds Patriarch Maxim who at 98, died on November 6, 2012. He had served the Church since 1971.
Of the 14 bishops of the Synod, three were shortlisted. Of the 138 members of the electoral college, 90 voted for Neofit.
80% of Bulgaria follows the Orthodox Church. Patriarch is the first patriarch since the collapse of the Soviet government.