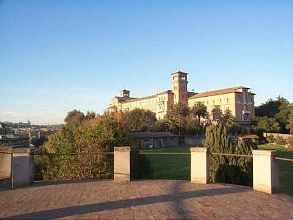 The Benedictine monks of Sant'Anselmo unveiled an impressive strategic plan for its work as an international university in Rome.
Historically, the Pontifical Athenaeum Sant'Anselmo (Rome) was founded in 1687 by Pope Innocent XI and renewed and re-established by Pope Leo XIII in 1887 and given as a work to the worldwide Benedictines.
Read the first section of the Strategic Plan:
And, a most important part of the Plan,
The vital parts of the Strategic Plan are
noted here
.
Looking good and abundant blessings....