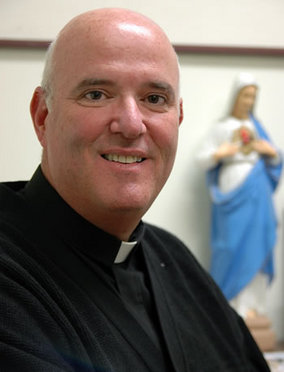 Today, we celebrated a friend's 25th anniversary of priestly ordination. The Very Reverend Canon Matthew R. Maurielo, priest of the Diocese of Bridgeport, was honored by a host of family and friends. His parents were especially joyous.
Holy Mass was celebrated at Father Matthew's parish, Saint Roch's (Greenwich, CT) by his friend and spiritual father the Most Reverend Arthur J. Serratelli, bishop of Paterson, NJ.
With the Church we pray,
Holy Father, who by no merit of his own, you chose Father Matthew for communion with the eternal priesthood of your Christ and for the ministry of your Church, grant that he may be an ardent yet gentle preacher of the Gospel and a faithful steward of your mysteries.
Ad multos annos, Don Mateo!