The daily grind of living is only made more fruitful when we take time to use the gifts of the Holy Spirit. While not technically not one of the Seven Gifts of the Holy Spirit, Prudence (a cardinal virtue) is perfected by the Spirit's energy. How often do we move through our day without giving time to self-awareness, reflection on our "I" in action? The lack of a Trinity-diven examination of conscience in one's spiritual life is a pitfall many post-moderns fall into. Any person wanting to know more about him or herself needs to spend time, if only 10 minutes a day, in reviewing points of grace and sin in life up to that point of the day while asking for the grace of root-and-branch conversion. For example, it is has been said that a measure of the person today is how he or she uses free time. Discretion is a fruit of the virtue of prudence; ask yourself if you have been sufficiently discrete in your undertakings.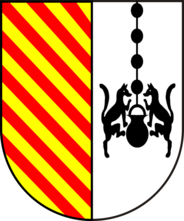 Spiritual infirmities such as tepidity are caused, not only by chills but also by fevers, that is, by excessive zeal. Saint Paul says, let your service be a reasonable service [Rom. 12:1], because he knew the truth of the words of the Psalmist, the king in his might loves justice [99:4], that is, discretion; and what was prefigured in Leviticus, whatsoever sacrifice you offer, you shall season it with salt [2:13]. In the same vein does Saint Bernard speak: the enemy has no more successful ruse for depriving the heart of real charity than to get him to act rashly and not in keeping with spiritual reasonableness. "Nothing in excess," said the philosopher. And this principle should be our guide even in a matter pertaining to justice itself, as we read in Ecclesiastes, be not over just [7:16]. If one fails to observe this moderation, he will find that good is turned into evil and virtue into vice. He will also learn that many inconveniences follow which are quite contrary to the purpose of the one who so acts.
The first is that God is not really served in the long run, as the horse worn out in the first days does not as a rule finish the journey, and thus it happens that someone must be found to care for it.
Second, gains that are made through such excessive eagerness do not usually endure, as Scripture says, wealth gathered in haste will dwindle [Prov. 13:11]. Not only dwindle, but it may be the cause of a fall: and he that is hasty with his feet shall stumble [Prov. 19:2]; and if he stumbles, the further he falls, the greater the danger for he will not stop until he has reached the bottom of the ladder.
Third, there is the danger of being careless in overloading the vessel. There is danger, of course, in sailing it empty, as it can then be tossed about on the waves of temptation; but there is also danger of so overloading it that it sinks.
Fourth, it can happen that, in crucifying the old man, the new man is also crucified and thus made unable through weakness to practice virtue. Saint Bernard tells us that because of this excess we lose four things: "The body loses the effect of the good work, the soul its devotion, our neighbor good example, and God His honor." From this we infer that whosoever thus mistreats the living temple of God is guilty of sacrilege. Saint Bernard says that the neighbor is deprived of good example, because the fall of one and the ensuing scandal are a source of scandal to others; and he calls them, in cause at least, disturbers of unity and enemies of peace. The example of such a fall frightens many and makes them tepid in their spiritual progress. In the fallen there is danger of pride and vainglory, since they prefer their own judgment to the judgment of everyone else, usurping what is not their own by setting themselves up as judges in their own cause when the rightful judge is their superior.
Besides these, there are also other disadvantages, such as overloading themselves with weapons which they cannot use, like David with the armor of Saul [1 Sam. 17:38-39]. They apply spurs to a spirited horse rather than the rein. Therefore there is need of discretion on this point to keep the practice of virtue between both extremes. Saint Bernard gives this advice: "Good will is not always to be trusted, but it must be bridled, regulated, especially in beginners," if one wishes to benefit others without any disadvantage to himself, for he that is evil to himself, to whom will he be good? [Sir. 14:5].
Saint Ignatius of Loyola
Letter to the Fathers and Brothers studying in Coimbra, Portugal
May 7, 1547