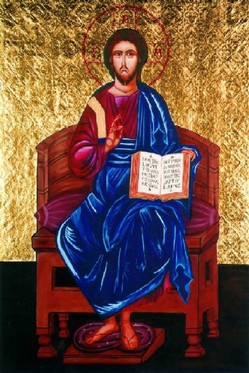 Our methods of entering the divine mysteries are varied: some use the spoken or written word (poet, some use photography, some will engage nature, some may use music & dance and still others will use the time-honored tradition of icons. Jesuit Father Stephen Bonian takes us through a variety of fitting understandings of iconography and their use for prayer in his article, "Gateways to Prayer."
For we see ...
"In God's beauty, all the earth is sanctified.
Tree and stone, wood and paint have glory
In His beauty.
Creation is transformed;
The fallen is made holy.
And man, beholding Beauty's vision,
Shares His life."
("On the Beauty of God" by an anonymous Orthodox author)