Today begins the Novena for the Protection of the Unborn. The Novena is available in English and Spanish at Women for Faith & Family. Share this site with family and friends.
It is clearly an understatement to say that this is a crucial era in our lives as persons and as Catholics (not to be separated, of course). How we protect and care for those on the margins of our society is critical as our actions say volumes about who are as thinking and praying persons. Of course, who is more vulnerable than the unborn? The importance of this moment in history has little to do with the Obama ascendency, though his presidency will mark a significant change in direction in matters pertaining to matters of life, as much as it is a recognition that the act of aborting persons before birth is an act of evil, one that has cost 45 million lives. Think of the populations of countries that have roughly 33-45 million people: Tanzania, Argentina, Sudan, Poland, Kenya, Algeria, and Canada. If you did simple addition you the list of combined countries would be numerous. The point really is that one soul is lost to abortion is a sin and a crime. Our prayer is multifaceted: for the peaceful repose of the abortion souls, for the overturn of Roe v. Wade, for the new president not to repeal the Bush policies and enacting more liberal ones and for the healing of the women and men who have aborted their sons and daughters.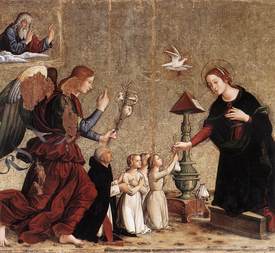 We should be united in this work of prayer and peaceful protest. Liturgically, the Church has asked that January 22nd be a day of penance. Therefore, the US bishops have said that the Sacrifice of the Mass on this day celebrated using the votive Mass for Peace and Justice and the vestments be purple. The intention is "Day of Penance for violations to the Dignity of the Human Person committed through acts of abortion, and of prayer for the full restoration of the legal guarantee of the right to life."
Articles to read
The Pro-Life Movement as the Politics of the 1960s
We Shall Worry, We Shall Not Rest
On Abortion and the African American Family
Prayer Resources
Activities
The March for Life (Washington, DC)
Walk for Life West Coast (San Francisco, CA)