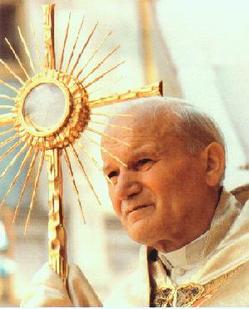 Little more than a year my friend Fr. Mark at Vultus Christi initiated a plan of prayer for the priesthood, particularly in reparation for sins committed by priests. This plan of prayer was inspired by a letter from Cardinal Claudio Hummes, OFM to the world's bishops encouraging them to designate people, including priests, whose "ministry" it would be to pray for the priesthood in the wake of the sex abuse crisis. The point of the letter was to begin to think about and work for a renewal of the priesthood. Today begins a novena inspired by Saint Peter Julian Emyard who in 1857 began his own renewal of the priesthood adoration movement. Let's be united in prayer for the intentions of our priests.
Fr. Mark has also developed a program of prayer called Thursdays in Adoration and Reparation for Priests which keeps the Holy Thursday event of Our Lord forming the priesthood and giving us the gift of His Eucharistic Presence.
There are many opportunities to spend time in prayer before the Blessed Sacrament in parishes today (more now than a few years ago). And there religious orders who make it a point to adore Christ in the Blessed Sacrament regularly, if not daily, for example, the Dominican nuns in North Guilford, CT and Linden, VA to name two monasteries, the pink sisters found in cities such as Philadelphia, St. Louis, Lincoln and Corpus Christi; the monks of Saint Vincent Archabbey and Newark Abbey have the daily practice of adoration prior to the Divine Office, the monks of Saint Mary's Abbey (Morristown, NJ) have adoration and confession on the second Friday of the month for vocations and for the priesthood, the monks of Belmont Abbey (Belmont, NC) have recently dedicated an adoration chapel in the center of their college campus in honor of Saint Joseph where monks, students and other interested people gather with the Eucharistic Lord.
What better time than in Epiphanytide to develop a habit of prayer in adoration of the Blessed Sacrament?