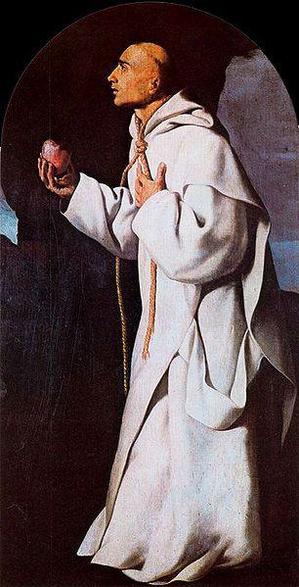 Saint John Houghton (1487-1535), born in Essex, England, became a parish priest then found his vocation with the Carthusian Order, an order founded by Saint Bruno. In history the Carthusian vocation is given to few. In the North America, in fact, in Vermont, there is only Charterhouse for monks. There is no monastery for Carthusian nuns. We do, however, have a monastery of nuns aggregated to the Carthusian order called, The Monastic Family of Bethlehem and of the Assumption of the Virgin, Livingston Manor, New York. They are impressive nuns because of the complete faithfulness to the charism of being with God alone.
Father Houghton was elected Prior of the Beauvale Charterhouse, Northhampton, for a few months before moving to the London Charterhouse. In 1534, he was with Blessed Humphrey Middlemore (killed on 19 June 1535), for refusing to accept the Act of Succession, which recognized the legitimacy of the monarchial authority of Elizabeth I. Had Houghton and Middlemore signed the Act of Succession they would have been released. There were two Carthusian monks accepted the law "as far as the law of God allows" and were released.
Houghton was arrested again in 1535 but this time with Saint Robert Lawrence and Saint Augustine Webster finally for refusing to accept the Act of Supremacy. Lawrence was the Prior of the Beauvale Charterhouse and Webster was the Prior of the Axholme Charterhouse at the time of the arrests. The three were hanged, drawn, and quartered on this date in1535.
With the Church we pray:
Almighty and everlasting God, who kindled the flame of your love in the hearts of your holy martyrs Saint John Houghton, Saint Robert Lawrence, and Saint Augustine Webster: grant to us, your humble servants, a like faith and power of love, that we who rejoice in their triumph may profit by their examples.