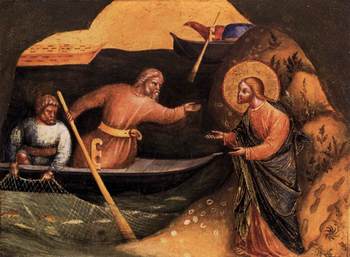 About this time of each year I look at the numbers of who professed vows, entered religious life and/or ordained of a select group of religious orders of the mixed, apostolic life and monasteries since Autumn 2010.
Locating the public vocation in Christ and therefore in the Church, we have to note what Pope Benedict has taught:
"The Eucharist is the source of that ecclesial unity for which Jesus prayed on the eve of his passion: "Father... that they also may be one in us, so that the world may believe that you have sent me" (Jn 17:21). The intense communion favors the growth of generous vocations at the service of the Church: the heart of the believer, filled with divine love, is moved to dedicate itself wholly to the cause of the Kingdom" (World Day of Prayer for Vocation, 2007).
No vocation makes sense without the Eucharist and the ecclesial unity the Eucharist creates. All vocations, are therefore born from an intense desire for unity in Jesus Christ, the Eucharistic Lord.
This year's vocation stats:
Monastic Life
Conception Abbey
(Conception, MO): 1 monk was ordained to the Order of Deacon; 2 novices were invested.
Subiaco Abbey
(Subiaco, AK): 2 monks professed simple vows; 2 entered the novitiate and 3 men entering the postulancy.