Blessed André Bessette, your devotion to Saint Joseph is an inspiration to us. You gave your life selflessly to bring the message of his life to others. Pray that we may learn from Saint Joseph, and from you, what it is like to care for Jesus and do his work in the world. Amen.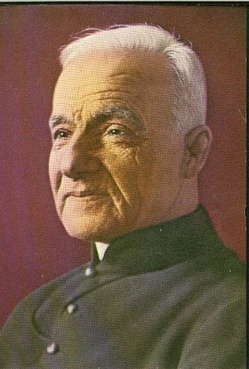 A daily crowd of the sick, the afflicted, the poor of all kinds--those who were handicapped or wounded by life--came to him. They found in his presence a welcome ear, comfort and faith in God. Do not the poor of today have as much need of such love, of such hope, of such education in prayer?
One of Brother André

'

s friends said of him: "He spent his whole life speaking of others to God, and of God to others."
More on Blessed --soon to be a saint-- André is

found here

, including the liturgical prayer.
Info on Brother André

'

s canonization of will be announced here soon.