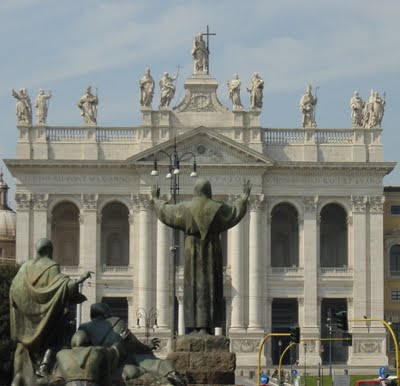 O God, who out of living and chosen stones builds up an everlasting dwelling-place for Thy majesty: help Thy people, who humbly pray to Thee, and whatever material room Thy Church may set apart for Thy worship, let it bring also spiritual increase.
(Post-Communion prayer)
We celebrate the dedication of this Church as the seat of the Bishop of Rome from which all other pastoral authority is derived. We honor the anniversary of a church's dedication because a church gives full voice to the sacred Liturgy. The feast of the dedication gives full acceptance and capacity to live the ancient theological principle, legem credendi lex statuat supplicandi (the law of belief given through the law of prayer, or even more of short-hand, the law of prayer is the law of belief).