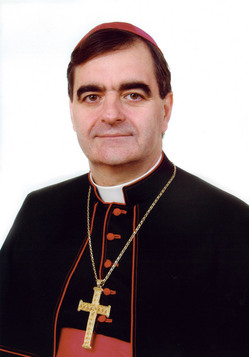 His Excellency, the Most Reverend Nikola Eterovic, Secretary General of the Synod of Bishops, Vatican City State, will deliver a talk titled "Pope Benedict XVI, the Bible and the Synod of Bishops."
The archbishop will review the seminal work of the of the world-wide gathering of bishops and other experts on the Word of God which happened in October 2008.
The talk is sponsored by the American Bible Society and is being presented at their NY Offices.
Details:
Date: Tuesday, July 28, 2009
Time: 6:30-7:30 p.m.
Location: The American Bible Society
1865 Broadway (between 61st & 62nd Streets) New York, NY 10023
RSVP Alicia DeFrange at 212-408-1260 or by emai adefrange@americanbible.org