An international conference "Biological Evolution: Facts and Theories. A Critical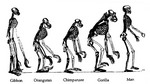 Appraisal 150 years after 'The Origin of Species,'" will be held in Rome 3-7 March 2009.
This conference is jointly organized by the Pontifical Gregorian University (Rome) and the University of Notre Dame (Indiana) coordinated by the Pontifical Council for Culture as a project of STOQ (Science, Theology and the ontological Quest).
Seeking to foster a dialogue between science and religion, between science and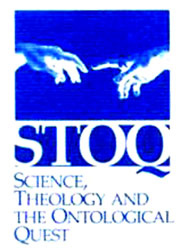 faith, three universities in Rome (Italy), under the coordination of the Pontifical Council for Culture, have launched an initiative entitled "Science, Theology and the Ontological Quest" (STOQ), a project that unites professionals from the fields of theology, philosophy and scientific investigation, in the common search for the truth.
STOQ, following the teaching of the Church as found in documents like Fides et Ratio (Faith and Reason), published by Pope John Paul II in 1998.

"The Church needs science and science needs religion. Science purifies religion of error and superstition; religion purifies science of idolatry and false absolutes," Cardinal Paul Poupard, President-emeritus of the Pontifical Council for Culture.

STOQ seeks to promote this dialogue by means of formative courses, in-depth investigations, publications, congresses and a student exchange program. Targeting professors and students alike, the project has three centers of investigation in each of the universities collaborating in the initiative:

-The Pontifical Gregorian University will concentrate on the foundations of philosophy of science.

-The Pontifical Lateran University will focus on the relation between the scientific and humanistic disciplines, especially Logic and Epistemology.

-The Pontifical Athenaeum Regina Apostolorum will focus on the relations among the fields of philosophy, theology and the science of life, especially through its faculty of Bioethics.

The STOQ project seeks to create a new mentality within the Catholic Church that is open to the challenges that science presents to society and our faith of today, while promoting a new outlook in the realms of science, seeking the truth and at the same time open to the mystery of transcendence of the human person.