On the 40th anniversary of Humanae Vitae last week I observed the prophetic nature of Pope Paul VI's work and the gift it is to the Church and the world. Below I am adding a recently published article on the same subject by a scholar and friend, Don DeMarco.
Paul VI versus Playboy
By Donald DeMarco
In 1986, Brother Don Fleischhacker of the University of Notre Dame wrote a letter to Playboy protesting that magazine's fragmented view of human sexuality.
Citing "Humanae Vitae," this intrepid Holy Cross religious reasoned that once "the contraceptive mentality is accepted, there can be no coherent objective ground for opposition to homosexual activity." If the unitive aspect of sex becomes an end in itself, he went on to explain, "There is no essential reason why sex should be restricted to couples of different sexes."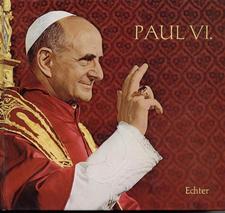 Recent events have proven that Brother Don was as prophetic as was Pope Paul VI when he penned "Humane Vitae" back in 1968. For Playboy, however, the letter was treated as an object of ridicule and its content irreverently dismissed: "Brother, you sound like St. Thomas' lawyer," wrote the Playboy editor, who went on to bless "both kinds" of sexual relations.

This holier-than-thou posture of Playboy explains why its founder, Hugh Hefner, has declared that he is the most moral human being he has ever met. From the perspective of Playboy, it is far ahead of the church in the sheer number of wonderful things it deems good, including marriage for same-sex partners. Playboy has surpassed Genesis in its generosity, and outdistanced mother church in its magnanimity.