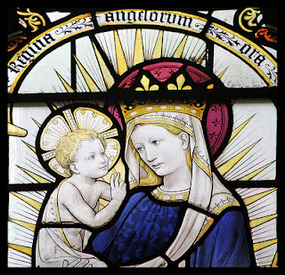 The US Bishops composed and received approval of a ritual that invokes God's blessing upon the child in the womb. The idea came from Archbishop Joseph Kurtz when he was the bishop of Knoxville several years ago. What better way to observe Mother's Day in the USA than for us to be in prayerful solidarity with expectant mothers!
As the Introduction to this rite, the Bishops write that
"The Church welcomes with joy and compassion the mothers who, recognizing that all life is a gift from God, come to the Church seeking a blessing for their unborn child. Such a blessing sustains the parents by imparting grace and comfort in time of concern and need, unites the parish in prayer for the unborn child, and fosters respect for human life within society."