The Vatican Publishing House is making available, free of charge on the internet, more than 8,000 pages of the Actes et Documents du Sainte-Siège relatifs à la Seconde Guerre Mondiale (1965-1981) edited by Jesuit Fathers Pierre Blet, Angelo Martini, Robert A. Graham and Burkhart Schneider.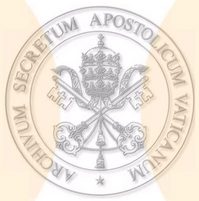 The release of these documents are the result of a request of the Pave the Way Foundation (PTWF) made to the Holy See to digitalize and publish 5,125 documents of the Vatican Secret Archives dated from March 1939 to May 1945. PTWF president Gary Krupp said his Foundation aims to remove the barriers between Catholic and Judaism. He told Jesús Colina of Zenit, "In the futherance of our mission we have recognized the papacy of the war time Pope Pius XII as a source of friction impacting over one billion people."
More information on the Vatican Secret Archives may be found here.