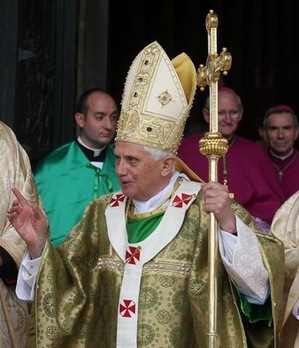 "... it is the community prayer of the Word of God that stands out for ... [St Benedict] as the most vital prayer for everyone because everyone is involved in it, because the whole Church and all mankind are included in it..."
Saint Benedict's Rule
Abbot Patrick Barry, OSB
Ampleforth Abbey
For September, let's offer a rosary and other good works for the intentions of the Pope. As Abbot Patrick said above, the community's prayer includes all people.
The general intention
That politicians may always act with honesty, integrity, and love for the truth.
The missionary intention
That Christian communities may have a growing willingness to send missionaries, priests, and lay people, along with concrete resources, to the poorest Churches.