Eternal rest grant unto them, O Lord, and fill their souls with splendor.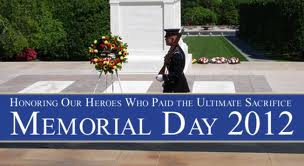 O God, who willed that your Only Begotten Son, having conquered death, should pass over into the realm of heaven, grant, we pray, to your departed servants, those who served our nation in military service, that, with the mortality of this life overcome, they may gaze eternally on you, their Creator and Redeemer.
A blessed Memorial Day to all.