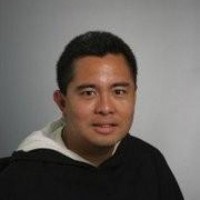 The Rhode Island Benedictine Portsmouth Abbey School welcomed Dominican Father Nicanor Austriaco to deliver the Dom Luke Childs Lecture on October 15, 2012. He is an Associate Professor of Biology at Providence College. Father's address was titled, "What Can Human Genomics Tell Us About Adam and Eve?"
Watch the presentation, it is very good and informative.
The Dom Luke Childs Lecture honors the popular Benedictine monk who taught at Portsmouth and died unexpectedly in 1976. The Lecture topics cover a wide range of intellectual and culture pursuits.