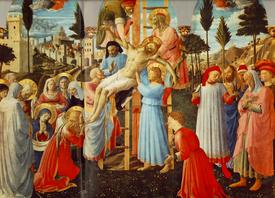 St Catherine of Siena Church
and Priory has announced its liturgical program for the sacred Triduum Services (Holy Thursday, Good Friday, Holy Saturday and Easter Sunday).
The celebrant and preacher this year is Father Bruno Mary Shah, OP, ordained priest 2 years ago and from New York. Father Shah, with his family, is a convert to Catholicism, and brings a unique experience to these sacred days.
The Dominican Friars will be available for Confessions and food blessings.
Schedule of Services:
Holy Thursday 5:15 pm
Good Friday
Stations of the Cross 11:45 am
Seven Last Words 12-3 pm
The Lord's Passion 3 pm
Easter Vigil 8:00 pm
Easter Sunday is the normal parish schedule
The Church of Saint Catherine of Siena
411 East 68th Street
New York, NY 10065