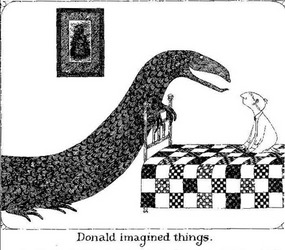 Edward Gorey
would have been 88 today had he lived; Gorey died in 2000.
Born in Chicago and lived on Cape Cod having lived at times in NYC, Gorey's imagination is wild and very humorous if you can recognize his line of thinking. As with artists
he's got a complex
view of life and personal history.
Edward Gorey is a Harvard educated, self-taught artist of the
Gashleycrumb Tines
and
The Doubtful Guest
among other works.
Gorey is one who makes me laugh and think. And from the first time meeting his work by way of a Jesuit friend of mine, Gorey has provided me a chance to think outside the box with his mysterious, macabre and merry sense of humor. Thanks to my friend Camille for reminding of the birthday.