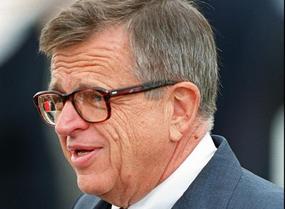 The famed Watergate figure who turned his soul over to Christ has died at the age of 80. He met the Lord at 3:12 pm earlier today.
His own organization
posted this tribute
to Chuck. It will be remembered that "Chuck's life is a testimony to God's power to forgive, redeem, and transform."
May Charles Colson rest in the peace of the Lord.