Poor box at SS. Peter and Paul hits million milestone
By Christie L. Chicoine
East Goshen, Sep 28, 2008 (CNA).- Week in and week out, parishioners of all ages at SS. Peter and Paul Parish thoughtfully slip cash -- and occasionally checks -- into the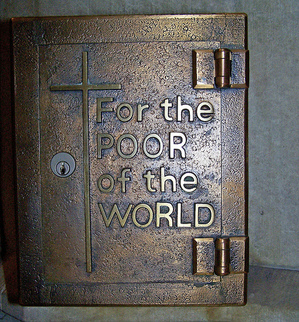 church's five poor boxes.
Last month, their charitable acts of kindness topped more than $1 million for the 18 years the poor box ministry has been in place there.
"I've been looking forward to that," said Msgr. James J. Foley, pastor of SS. Peter and Paul. "My hope, in the beginning, was that we could raise $6,000 a year. We raised $10,000. Now, we're raising almost $10,000 every two months," and sometimes much more.
An observation made by a nun who was visiting the parish sums up the program's success. "She said, 'It's the only church I've ever been in where people line up to put money in the poor box,'" Msgr. Foley recounted.