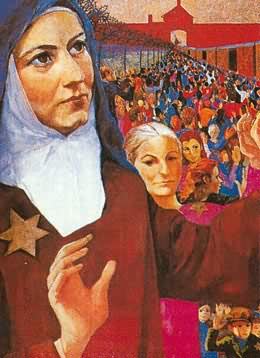 God of our Fathers, who brought the Martyr Saint Teresa Benedicta of the Cross to know Your crucified Son and to imitate him even until death, grant, through her intercession, that the whole human race may acknowledge Christ as its Savior and through him come to behold You for eternity.
"God Himself teaches us to go forward with our hand in His by means of the Church's liturgy."
The 2010 blog post is here.