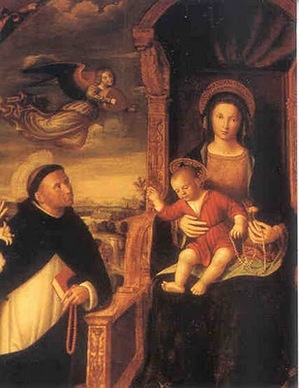 The rosary is essential to the life of Christians. We ought to live the rosary.
The rosary is a practical study of sacred Scripture in the we remain faithful to the call to be close to Christ through constant a memory of the life, death, resurrection and ascension of the Lord. We call this the Paschal Mystery.
The rosary, popularly seen as a Marian prayer (connected to the Blessed Virgin Mary), but really it is a Christological prayer.
The supreme victory promised by God through the intercession of Mary is none other than being generated by love and the grace of conversion. Praying the rosary keeps us in touch with Christ, the Savior, the Good Shepherd.
Read more in the John Paul II teaching found in his apostolic letter, Rosary of the Virgin Mary, and a more of the feast today
given by CNA
.