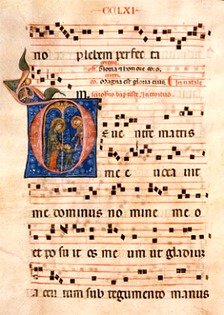 Following Saint Benedict's direction to monks, we are to "sing with pleasure, sing with wisdom."
The Pontifical Liturgical Institute operated by the
Benedictines in Rome at Sant'Anselmo
, has initiated a Masters program in Gregorian Chant.
The new dean of the PIL, Benedictine Father Jordi Piqué spoke to CNA about
the new program
.
Contact Father Jordi: pilpresidepique@gmail.com.