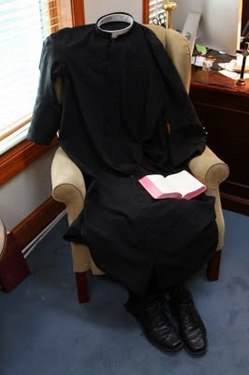 The rapture came and went...and this guy got caught up in it. Good for him. The rest of us will meander along...but in case you want to join the others in the rapture, the actual date is now October 21. So I am told. But what time should people be ready? Harold Camping, founder of Family Radio and rapture prophet. Camping might be ready for the rapture as he's now recovering from a stroke. The 89 year old prophet of doom-and-gloom-Christian-style alters his guaranteed prediction of Judgement Day every so often.
In case you're interested, we're having a 3 presentations on the Book of Revelation, the Catholic teaching on the belief of the Second Coming Christ and what the rapture means. Brother Leo Checkai, OP, is going to lead us through the theology and visions as found in the Revelation and giving a strategy to read and understand this famous and mysterious final book of the Bible.
Come for the class at Saint Catherine of Siena Church at 6:30 on June 29, July 6 and 13. The church is located at 411 East 68th Street, NYC.