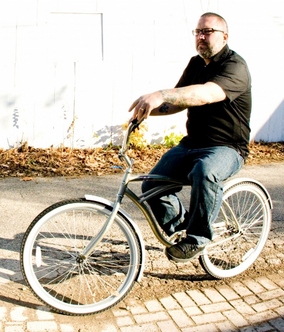 Coming to Christ --that's what I am calling it when some comes into full communion with the Catholic Church (or Orthodoxy)-- is not an easy thing for some people. Family, friends, employment, fear, and second-guessing the discernment can make "converting" all the more a royal pain. Only grace can sustain one's move from one ecclesial body to another. A case in point has been those of the Anglican Communion coming to Catholic Church and now
Byran Kemper
, a baptized Catholic turn Presbyterian who founded the
Stand True Ministries
, among other things. Kemper is also the author of
Social Justice Begins in the Womb
(2010).
Why is Byran Kemper coming into full communion with the Catholic Church (he's reverting to the Church in which he was baptized and through whom he received the pledge of future glory)?
He mentions a few factors that cradle Catholics often dismiss as important: the Liturgy, the Seven Sacraments, church authority, pro-life theology and activity, and friendship.
In the coming weeks as we move closer to the great feast of our faith, the Resurrection of Jesus from the dead, and where our brothers and sisters come home to Christ, add Bryan and the others in the RCIA programs around the world who will receive the Easter Sacraments at the Easter Vigil to your prayer list. Beg the Holy Spirit for the grace of fortitude.