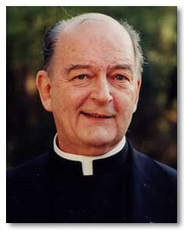 Today is the second anniversary of death of the Reverend Father Richard John Neuhaus. Father Neuhaus was a priest of the Archdiocese of New York and the Friends will be gathering at 12:15 pm to pray the Sacrifice of the Mass, The Church of Our Saviour, 38th Street & Park Avenue, NYC. Father George Rutler will be the celebrant.
Let us pray for Father Neuhaus (and hope that RJN prays for each of us).
Eternal rest grant on Father Neuhaus, O Lord, and let perpetual light shine upon him May rest in peace.