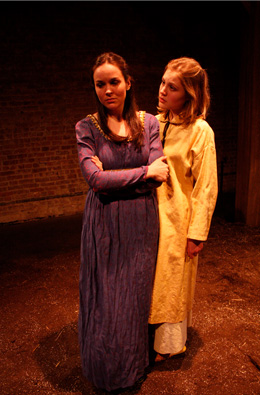 Paul Claudel's extraordinary play, "
The Tidings Brought to Mary
" will be presented by Blackfriars Repertory Theater and the Storm Theater.
Details:
Saturday, January 15, 2011 at 8:00 pm
.
Manhattan Center, 311 West 34th Street (at 8th Avenue), New York, NY 10001.
Paul Claudel's 1912 play is situated in 15th century France telling the story of two sisters of the Vercors family, one giving her life to God and the other focused on herself.
Monsignor Luigi Giussani said of the play, "The theme of 'The Tidings Brought to Mary' can be defined like this: love is the generator of the human person according to its total dimension; that is, to say, love is the generator of each person's story in that it generates a people."
Many have said that Tidings is challenging, thought-provoking and well-received. Until Blackfriars Theater produced the play in 2009, it had not been seen in NYC since 1923.