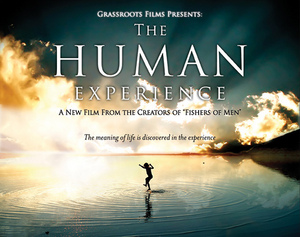 If you've not seen the Grassroots film documenting 2 young men's interrogation of life in the film "
The Human Experience
," then I would say you've missed a great opportunity to think about the reality with which we are confronted with daily.
This is not a Catholic film. It is a film about one's humanity. The Human Experience is nothing if not full of humanity. The film takes seriously human desire, friendship, love, search, man and woman's dignity, sacrifice, suffering, faith, relationship, disappointment, victory. The brothers bring us to the streets of NYC, to orphans in Peru, lepers in Ghana, and to an encounter with self.
H2O News followed the Brooklyn, NY based
Grassroots
film team to Madrid where they introduced Spanish citizens to the film in part as a way to prepare for the 2011 World Youth Day. Watch the
video clip of the Madrid experience
.
By the way, "The Human Experience" is slated to come to New Haven, CT soon. Stay tuned.