The Vatican announced today that it is initiating the first-ever visitation of women's religious communities in the United States. The visitations are being undertaken to help strengthen religious communities in the U.S., which are suffering from a sharp drop in vocations and gentrification of their ranks.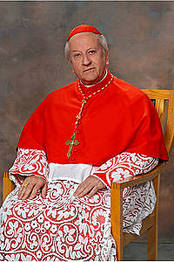 On the heels of issuing a report on the health of U.S. seminaries–which were found to be in relatively good condition–the Vatican's Congregation for Institutes of Consecrated Life and Societies of Apostolic Life, headed by Cardinal Franc Rodé, is embarking on a comprehensive study of the more than 400 congregations present in the United States. The visitations will only assess those religious who engage in apostolic or active work, and will not involve contemplative communities.
The visitation process is being spearheaded by Connecticut native Mother Mary Clare Millea, A.S.C.J., who was appointed by Cardinal Rodé. Mother Clare is the superior general of the Apostles of the Sacred Heart of Jesus, a group of sisters that is based in Rome but has 135 sisters in the U.S.
According to a December 22, 2008 Vatican decree authorizing the visitations, the study is being undertaken "to look into the quality of the life" of the members of U.S. religious institutes.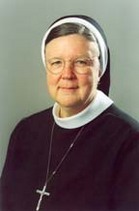 Mother Clare estimates that the project will take about two years to finish, and says that upon completion she will submit a confidential report to Cardinal Rodé. There are no plans to publish the findings.
Sr. Eva-Maria Ackerman, a member of the Sisters of St. Francis of the Martyr St. George, explained how the several-stage process will work at a press conference in Washington D.C. on Friday.
"First, Mother Clare will solicit voluntary input from the superiors general through inviting them to make personal contacts with her in Rome or in the United States. During the second stage, the major superiors in the United States will be asked for information such as statistics, activities and community practices."
She continued, "selected on-site visits will be made during the third stage. During this time, the sisters will have an opportunity to share with the visitation teams their joys and hopes, challenges and concerns about their lives as women religious in the Church today. The final stage will be the compilation and delivery of a comprehensive and confidential review by Mother Clare to Cardinal Rodé.
Sr. Ackerman also added that the "visitations are beginning as we speak."
In a press release announcing the initiative, Mother Millea indicated that while she is not obliged to visit every community of women religious, she looks forward to learning and better understanding the "multi-faceted dimensions of the sisters' religious lives, as well as their abundant contributions to the Church and society."
"I am truly humbled, and a bit overwhelmed," Mother Millea said of her assignment. "While I have visited each of the communities and missions in my own congregation, the thought of gathering facts and findings about nearly 400 institutes across the United States can be daunting in scope."
"I am praying for all the sisters who will be a part of this Visitation, and hoping for their prayers "both for the good of the process as well as for me in this role," she added. "I ask the prayers of the American Catholic clergy and faithful too."
More information about the visits can be found at www.apostolicvisitation.org