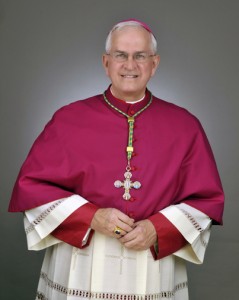 Today, the US bishops gathered in Baltimore for the their annual meeting, elected Louisville Archbishop Joseph Edward Kurtz, 67. Kurtz has been a bishop for the last 14 years. He has been the VP of the US Conference of Catholic Bishops under the presidency of Cardinal Timothy M. Dolan whose 3 year term ended.
In 2010, the bishops elected Cardinal Dolan of New York as president after the bishops failed to have support Bishop Kicanas who was the VP of the Conference but was embroiled in controversy.
The bishops elected Galveston-Houston Cardinal Daniel Nicholas DiNardo, 64, to be the VP. He has been a bishop for 16 years and a cardinal for 6. The cardinal defeated Archbishop Charles J. Chaput of Philadelphia. With the election of Archbishop Kurtz to presidency of the USCCB the body of bishops returned to an earlier practice of electing a sitting vice president to the conference presidency.
Both Kurtz and DiNardo are well-regarded churchmen. This slate of leaders is not mind-blowing. What each man brings is good experience and competence and both have a congenial personality.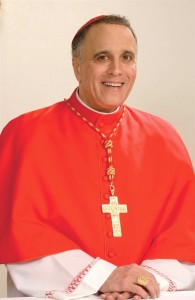 Kurtz has been the archbishop of Louisville since 2007. Daniel Cardinal DiNardo has led the Archdiocese of Galveston-Houston since 2006; he was created a cardinal in 2007, the first from Texas. He is twice a coadjutor bishop, the only US bishop to be so distinguished.
The bishops also elected chairmen committees assuming their chairmanships at the conclusion of the meeting:
Bishop Arthur J. Serratelli of Paterson: Committee on Divine Worship
Archbishop George J. Lucas of Omaha: Committee on Education
Archbishop Bernard A. Hebda of Newark: Committee on Canonical Affairs and Church Governance
Bishop Mitchell T. Rozanski of Baltimore: Committee on Ecumenical and Interreligious Affairs
Archbishop Leonard P. Blair of Hartford: Committee on Evangelization and Catechesis
Bishop Oscar Cantú of Las Cruces: Committee on International Justice and Peace
Bishop Edward J. Burns of Juneau: Committee on Child and Youth Protection