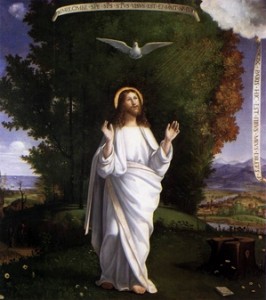 The Master came with his three friends
To climb Mount Tabor's height
There he was changed,
transfigured with God's uncreated light.
As Daniel, seer of old, had seen
One like a Son of Man,
On whom were kingship, sov'reignty,
And place at God's right hand,
So too, said Peter, we have seen
His glory, come from God,
Revealed to us, who with him lived
And walked in ways he trod.
"This is my Son," the Father said,
"In him is my delight.
To him give ear, that all your ways
May be within my light."
Bring us, O Lord, to hear your Son
That, walking in his ways,
We as your daughters and your sons
May praise you all our days.
J. Michael Thompson
Copyright © 2009, World Library Publications
CM; ST. MAGNUS, ST. STEPHEN, MORNING SONG