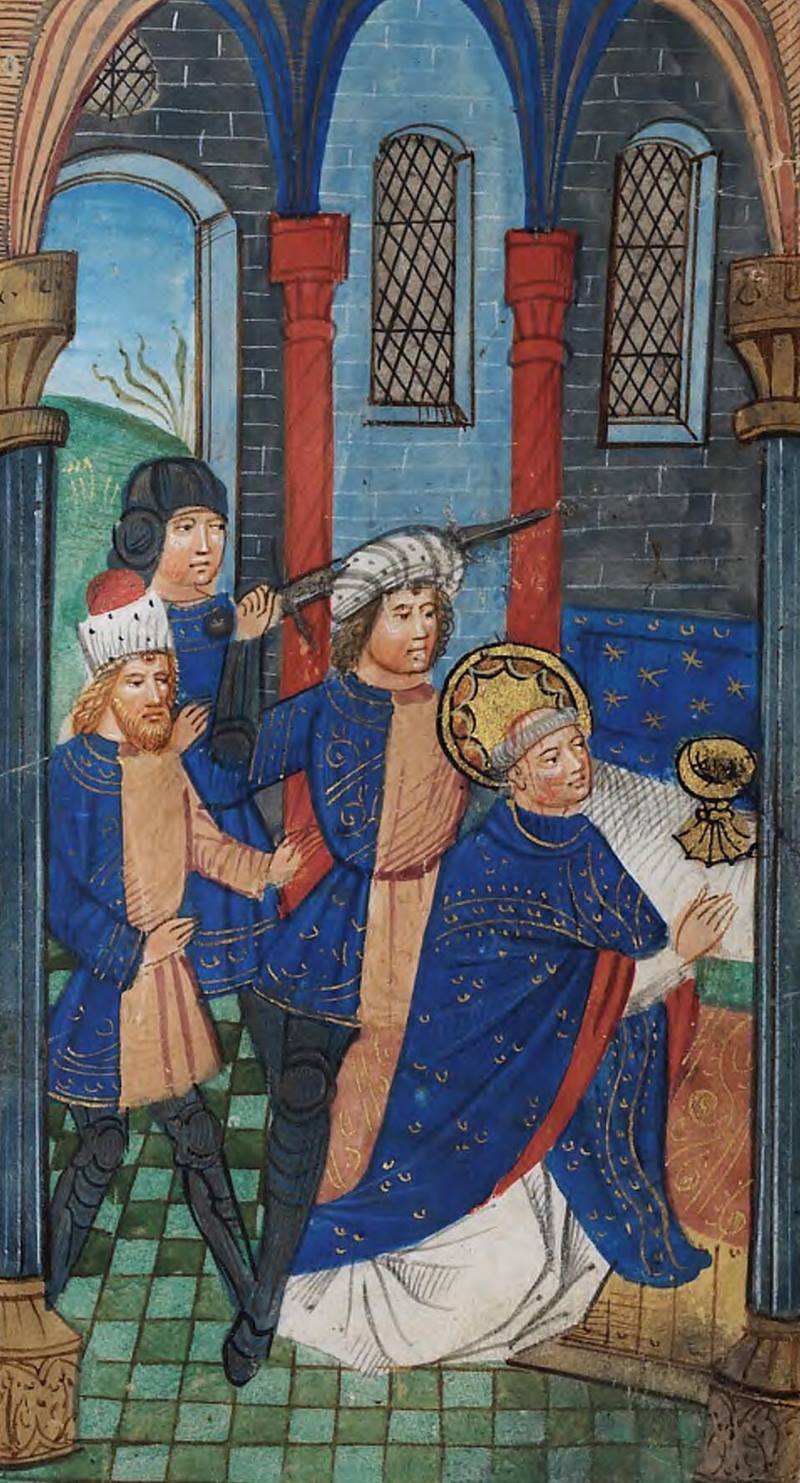 For me, one of the key figures in English Catholic history is St. Thomas Becket, the famed martyr and archbishop of Canterbury. It is not to say that the other notable figures of Christian history are unimportant or second to Becket, they are not, but Becket is part of a narrative of faith that is eerily contemporary to the Catholic experience for every generation. While Becket's early life may have been filled with questionable alliances and compromises, after his conversion to Christ and subsequent Church service as archbishop is notable. And that is the key for us: the journey to salvation, no matter at what point in life it is picked up, is significant. You pick your cross and you walk with with it. From the moment Christ enters your heart is THE moment of grace. The moment of conversion is the moment our discipleship with the Lord begins with great flourish. The past is prologue, as it is said.
One thing I learned today is that St. Thomas Becket was slaughtered between the altars of Our Lady and St. Benedict. Note, that the brutal killing of Becket was not at the hands of just a disgruntled person but at the the behest of his former friend and benefactor, King Henry II. It is meaning may be particular to each person but loving the Mother of God and St. Benedict speaks volumes. As Becket himself said, "The whole company of saints bears witness to the unfailing truth that without real effort no one wins the crown."
So, 1170 will always be relevant. It is the year that Becket met his Savior; it is the year that we ought to reflect upon viz. our own era when Catholic life, for persons and the Christian body, is under assault from various sectors in society.
Let me recommend three books on Becket that come from a friend:
Frank Barlow's Thomas Becket (1990) and Thomas Becket and His Clerks (1987)
John Butler's Quest for Becket's Bones: The Mystery of the Relics of St. Thomas Becket of Canterbury (1995).