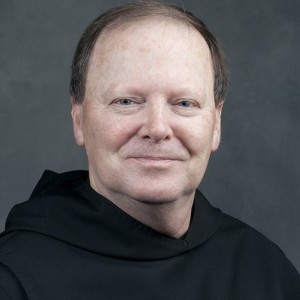 Father Kurt Stasiak, 63, was elected the 10th abbot and seventh archabbot of Saint Meinrad Archabbey today by the capitulars. Until now, Father Kurt has been the Prior of the Community.
Abbot Kurt professed monastic vows in 1975, ordained priest in 1980. He was trained as a sacramental-liturgical theologian –he earned a licentiate (1986) and a doctorate (1993) in sacramental theology from Pontifical Anthenaeum of Sant′Anselmo, Rome. Over the years he has served the community as secretary to the archabbot, provost-vice rector of the School of Theology, vocation director for Saint Meinrad Archabbey, assistant novice-junior master at Saint Meinrad Archabbey and professor (1986-2016).
Father Abbot is the author of several books,  A Confessor's Handbook (a revised and expanded edition was published in 2010); Sacramental Theology: Means of Grace, Ways of Life; Return to Grace: A Theology for Infant Baptism and recently, From Sinners to Saints: A Guide to Understanding the Sacrament of Reconciliation.
The Saint Meinrad Archabbey press release is here.
The monastic community under the patronage of Saint Meinrad was founded by Einsiedeln Abbey, Switzerland, on March 21, 1854; it was raised to an abbey on September 30, 1870. The Church bestowed the title of "archabbey" on March 21, 1954.
Archabbot Justin Duvall was elected the elected 9th abbot on December 31, 2004. His resignation was accepted by the community and it elected a new abbot.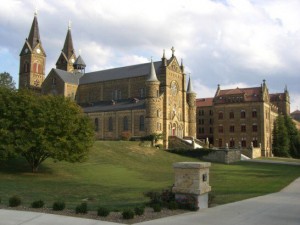 Monks of this community prepare men for service in the Catholic Church as priests, deacons and lay ministers; several priests have also been called to serve as bishops. The monks have a thriving retreat house and many monks serve the Church away from the abbey, for example in parishes, at Sant'Anselmo (Rome) or at Conception Seminary.