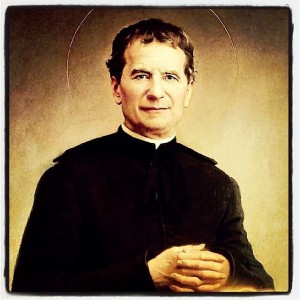 Today we have the liturgical memorial of Saint John Bosco. Prayers of gratitude for his witness and that of the Salesians.
"Do you want our Lord to give you many graces? Visit him often. Do you want him to give you few graces? Visit him seldom. Visits to the Blessed Sacrament are powerful and indispensable means of overcoming the attacks of the devil. Make frequent visits to Jesus in the Blessed Sacrament and the devil will be powerless against you."
"There must be no hostility in our minds, no contempt in our eyes, no insult on our lips. We must use mercy for the present and have hope for the future, as is fitting for true fathers who are eager for real correction and improvement."
"It is easier to become angry than to restrain oneself, and to threaten a boy than to persuade him. Yes, indeed, it is more fitting to be persistent in punishing our own impatience and pride than to correct the boys. We must be firm but kind, and be patient with them."
St. John Bosco, pray for us!