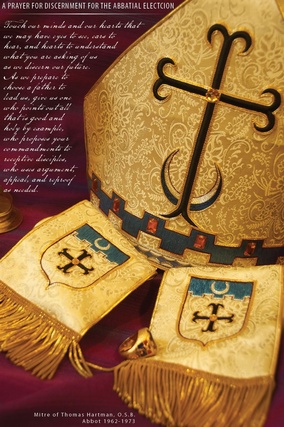 Later today the monks of Saint Benedict's Abbey
(Atchison, KS) enter into a special chapter (the group of solemnly processed)
to begin the process of electing a new Abbot.
Abbot Barnabas Senecal, 75, is leaving the abbatial office. The Constitutions of the American Casinesse Congregation of monks has the abbot submitting a resignation on his 75th birthday. Abbot Barnabas has served for the last 18 1/2 years.

Please keep the monks in your
thoughts and prayers as they gather to elect a new Father in Christ.
The abbey recently saw two monks profess temporary vows and three men enter the novitiate.
May the
Holy Spirit guide the hands of the monks. Saint Benedict, pray for the monks.